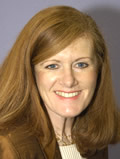 Jane is a GP Associate Specialist at Northwick Park's Clinical & Research Menopause Clinic one morning a week, where she enjoys being part of a multi-disciplinary team and also having the opportunity to teach undergraduates. She also runs the London Menopause Clinic here at Harrow Health Care Centre.
Menopause management is always changing. Jane's approach is to assess individual risk and benefit according to patient's personal and family medical history in relation to their symptoms and quality of life. She is particularly interested and experienced in working with patients who have had premature menopause and with dealing with patients whose cancer history may exclude them from hormonal therapies.
You will find her knowledgeable about recent research and responsive to your worries and concerns. Jane is an elected member of the British Menopause Council. NICE guidelines for menopause care and diagnosis were published in November 2015 and Jane is exploring the impact this will have on the delivery of menopause care from general practice. Many conditions in the NICE guidelines require referral to a menopause specialist, Jane holds the basic and Advanced Certificate of Menopause Care which accredits her as a menopause specialist and she recently produced a document with the British Menopause Society on prescribable alternatives to HRT which can be found here.
Jane feels very strongly about the standards of menopause provision throughout general practice which is patchy and inconsistent and is very excited about the NICE guidelines which she hopes will encourage primary care practitioners to provide a much better service and to access out more accessible menopause specialists. Jane also feels strongly about the current vogue for prescribing, at great cost, bioidentical hormones. Jane would like you to know that your bioidentical hormones are available with a standard prescription from a recognised pharmacy with regulated dosage and safety controls, and that there is no need to obtain unregulated potentially dangerous compounded products from abroad.
You may have read some of her and her colleagues contributions to the Daily Mail menopause coverage.
http://www.dailymail.co.uk/femail/article-2996067/Yes-love-alive-week-drawing-latest-expert-research-ultimate-guide-surviving-menopause.html
http://www.dailymail.co.uk/health/article-2997794/What-menopause-REALLY-does-body-tell-started-continuing-ultimate-guide-surviving-change.html
http://www.dailymail.co.uk/health/article-2999890/So-safe-HRT-s-dilemma-millions-drawing-latest-research-Britain-s-experts-guide-pros-cons.html
Dr Jane Woyka is a nationally recognised Accredited Menopause Specialist. UK Private health insurers do not consider menopause a condition which should be covered by private health insurance (similar to pregnancy, contraception, osteoporosis, and long term chronic conditions)
You will therefore unfortunately not be able to claim any of Dr Woyka's menopause consultation costs against your private health insurance.
Please contact us for more information.