Corporate Healthcare / Company Doctor / Occupational Health Services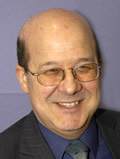 We provide a Company Health Scheme service to many locally based businesses under the direct management of Dr. Ian Chait.
We offer a tailor made service at an annual fee for companies, which can include any or all of the following services:
Dedicated Company Doctor
Pre-Employment Questionnaire Screening
Pre-Employment Medicals for New Staff
Pre-Deployment Relocation Medicals & travel vaccination telephone advice
Telephone Advice on sickness/absence problems via designated company contact
Returnees to Work/Long-Term Sickness/Insurance & Pension Scheme Medicals
Asbestos Medicals for people working in that industry
Specialist health monitoring for companies e.g. lung function tests for bakeries
Executive Screenings
HIV screening and other specific visa requirement medicals for business travellers
Drug & Alcohol Chain of Custody Screening
Annual flu vaccination clinics brought to your premises for staff
GP and Nurse led seminars at your premises to raise awareness of important health issues
Occupational Psychological Medicine
Please Note: Some, but not all of the above services are only available to clients who retain our services on a small annual retainer fee basis.
London
Harrow on the Hill is 12 minutes from Marylebone [20 minutes from Baker Street] in Central London. There are buses and taxis at the station entrance to complete your journey to the Centre within a few minutes. Click here for map and directions.