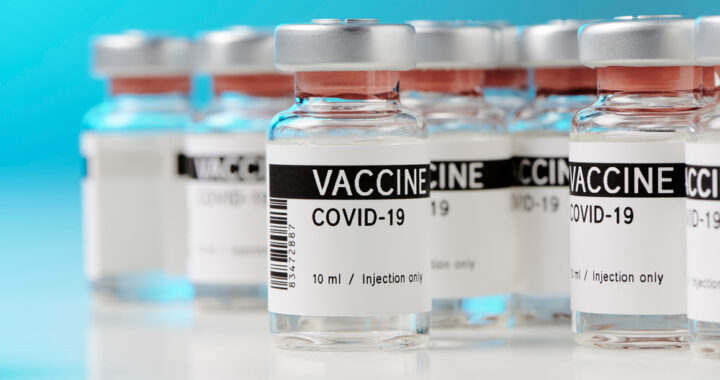 On 8 December 2020, the first person in the world received the Pfizer Covid-19 vaccination, and on 4 of January 2021, the first person received the Oxford / Astra Zeneca vaccine.
These are the first of millions of doses that will be given to those most at risk of the coronavirus, such as the elderly and frontline health care workers, over the coming months. Both vaccines are recommended to be given with 2 doses 21 days minimum apart.
Is the Covid-19 vaccine safe?
Yes, both the Oxford/ Astra Zeneca and the Pfizer vaccines have met the rigorous standards of safety, quality and effectiveness set out by the Medicines and Healthcare products Regulatory Agency (MHRA).
We support the vaccination program and would urge anyone to take the vaccine when offered.
Why has the NHS decided to delay the second dose?
The current infection surge – and its impact on the NHS and patients' lives – makes it imperative to protect as many people as possible, as quickly as possible. People will need to receive two doses but releasing the 'reserved for second dose' vaccine will release close to a million more doses, which means we can give more first doses to higher numbers of our vulnerable patients and get healthcare workers vaccinated more quickly.
We need to vaccinate 250 people aged over 80 with the first dose to save one life. The decision to delay the second dose is particularly important when we can't guarantee that the Oxford/AstraZeneca vaccine will be available at high volumes straight away.
England Deputy Chief Medical Officer Jonathan Van-Tam has also urged a closer look at protection/effectiveness data, first dose protection for the Pfizer vaccine is around 89-91%, only marginally below that for two doses (though we are told the protection will last for longer with two doses).
A useful level of  immunity will not be seen until day 22 after the first dose of the Oxford/Astra Zeneca
When will I receive the vaccine?
The NHS is currently offering the vaccine to anyone at high risk of the coronavirus. That includes people who live or work in care homes (Group 1), people aged 80 and over and frontline health and social care workers (Group 2).
The below groups will then be prioritised in this order.  It is hoped the first 4 groups will be vaccinated by mid-February 2021.
all those 75 years of age and over
all those 70 years of age and over and clinically extremely vulnerable individuals
all those 65 years of age and over
all individuals aged 16 years to 64 years with underlying health conditions which put them at higher risk of serious disease and mortality
all those 60 years of age and over
all those 55 years of age and over
all those 50 years of age and over
I'm pregnant. Can I still have the vaccine?
There is currently no evidence that either of the Covid-19 vaccines is unsafe during pregnancy or breastfeeding. The jury is out on this, and guidance from various organisations are quoted below  as of 30th December 2020
Public Health England (PHE) and the Joint Committee on Vaccination and Immunisation (JCVI) and Royal College of Gynaecologists (RCOG)  have advised that pregnant women who are clinically extremely vulnerable or who are frontline health or social care workers should consider the Covid-19 vaccine after discussing this with their obstetrician and/or doctor. The  Royal College of GPs(RCGP)  suggests that pregnant and breastfeeding women can have the AZ vaccine, although there will need to be a risk/benefit conversation with individual patients.
Can I receive the vaccination privately?
We are not able to offer the vaccination privately until all the Governments of the world have received and completed their vaccination regimes, at which point stock might become available for us to secure.  We advise all our patients to ensure they are on an NHS list to ensure they are invited for vaccination as above.